M.Sc. in Interactive Entertainment Technology
Welcome to the website for the MSc in Computer Science (Interactive Entertainment Technology) (MSc IET), a course offered by the School of Computer Science & Statistics in Trinity College Dublin. The course is technically focused and fosters skills for the interactive entertainment industry including computer and video games as well as the animation, visual effects and digital media industries. This is where you'll find all the information you should need relating to the course, the syllabus, the facilities, the staff and information regarding how to apply for a position on the course.
The MSc IET was listed as one of the top courses for video game studies at graduate level according to American publication, The Princeton Review, which selects the schools based on a survey it conducted in 2013-14 of institutions offering video game design coursework and degrees. The MSc IET was featured in a recent Get Into Games article of Edge Magazine Online in November 2012. The article is available HERE (Also, see a previous feature on IET in 2011).

---
To learn more, please see relevant pages below OR look at this summarised presentation [PDF (1.6Mb)]:
Prospective Students | Application | Course Content | Graduate Opportunities | F.A.Q. | Gallery
---
| | |
| --- | --- |
| Latest News | |
---
IET-Seminar - Keith O'Conor (Ubisoft Montreal) - Multi-threading for Game Dev students
posted 02 Sep 2015
Keith O'Conor, 3D Technical Lead at Ubisoft Montreal, is visiting Dublin next week and will give a brief talk to IET students (and anyone interested from GV2). The talk will be on the topic of Multi-threading for Gamedev students; providing an overview of the basics of programming for multicore processors, and covering the aspects that most apply to developing game engines.
---
IET Seminar - 03/12/2014 - Andy Fearon (King Games)
posted 26 Nov 2014
The IET Seminar on Wednesday 3rd December at 2pm in LB1.20 will be presented by Andrew Fearon, Game Developer with King Games, a successful developer of casual-social games responsible for Candy Crush Saga (one of the largest games on facebook) and a number of other very successful titles particularly on web and mobile platforms. Read More
---
IET Seminar - 26/11/2014 - Jean-Philippe Chassagne (Microsoft)
posted 21 Nov 2014
The IET seminar on 26th November will be presented by Jean-Philippe Chassagne from Microsoft. Jean-Phillipe is a Linguistic Engineer who has had 12 years of experience with localisation in the the video games industry. Read More
---
IET Seminar - 19/11/2014 - Richard Lee (Aerodrums)
posted 21 Nov 2014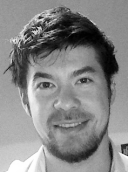 The seminar on Wednesday 19th November at 2pm in LB1.20 will be presented by Richard Lee co-inventor of Aerodrums (http://aerodrums.com/) a revolutionary virtual drumming application which sounds and feels amazingly like the real thing.
Read More
---
IET Seminar - 12/11/2014 - John O'Kane & Chris Gregan (Snozbot)
posted 12 Nov 2014
The IET Seminar at 2pm on 12th November will be held in LB1.20 and will be presented by John O'Kane and Chris Gregan of Snozbot [snozbot.com], a new Indie Games company based in Dublin. The talk will introduce Snozbot and their Opensource API Fungus for Unity. In addition it will discuss how to survive as an Indie games company.
---
IET Seminar 15/10/2014 - Amy Davidson (Havok)
posted 15 Oct 2014
The IET Seminar on 15/10/2014 will by presented by Amy Davidson, software engineer with
Havok
, who are a leading international games middleware developer based in Ireland. The talk will feature a discussion of some practical lessons learnt in industry whilst working at Havok.
---
IET Seminar 01/10/2014 - Mads Haahr (Haunted Planet Studios)
posted 26 Sep 2014
The IET Seminar on 1st October 2014 at 2pm in Lb120 will be presented by Dr. Mads Haahr, a lecturer on the IET program who is also founder and CEO of Haunted Planet Studios. The talk is titled
The Vampire in the Machine: The Challenges of Rewriting "Dracula" as a Location-Based Augmented-Reality Game
Read More
---
Induction Day + Start of Term
posted 16 Sep 2014
There will be an induction meeting for the IET programme on Friday the 19th of September. Students should go to the Lloyd Building Room 107 at 2pm. Details will be circulated by email. All students should attend this.
Term starts on Monday the 22nd September. Timetables are available HERE
<< Previous 1 2 3 4 5 6 7 8 9 10 11 12 Next >>