MLDublin Meets V-SENSE, 6pm, Monday, 25th November, Tangent, Trinity Business School!
18th November 2019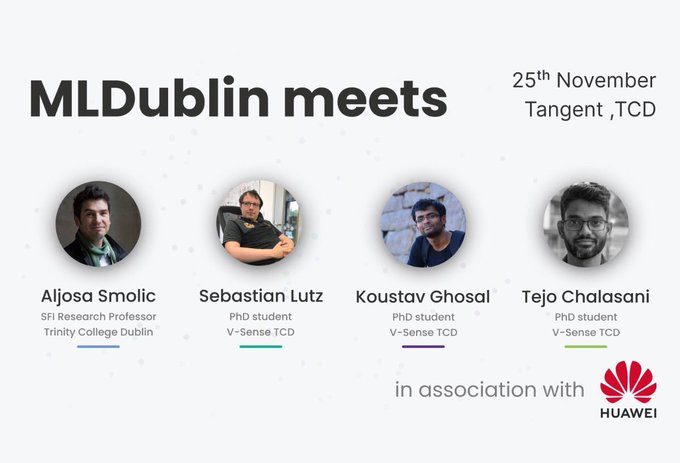 ---
We are delighted to be invited to participate in the MLDublin Meets V-SENSE Meetup which will take place from 6pm, Monday, 25th November at Tangent, Trinity's Ideas Workspace, Trinity Business School.
Please see here for further information.
All very welcome to join!
Professor Smolic will give an introduction and highlight some of those, including deep normal estimation, DeepTMO for HDR tone mapping, SalNet360 for 360 image saliency estimation, and others. He will also present DublinCity, our database of semantic labels for a LiDAR point cloud in city scale.
Our Phd students will also present their work as follows:
Sebastian Lutz
Generative Adversarial Networks for Natural Image Matting
Koustav Ghosal
Aesthetic Image Analysis Using Deep Learning
Tejo Chalasani
Convolutional and Recurrent Neural Networks for Ego Centric Hand Gesture Recognition
Registration from 6pm.
Talks starting from 6:45pm.
Networking from 8pm.